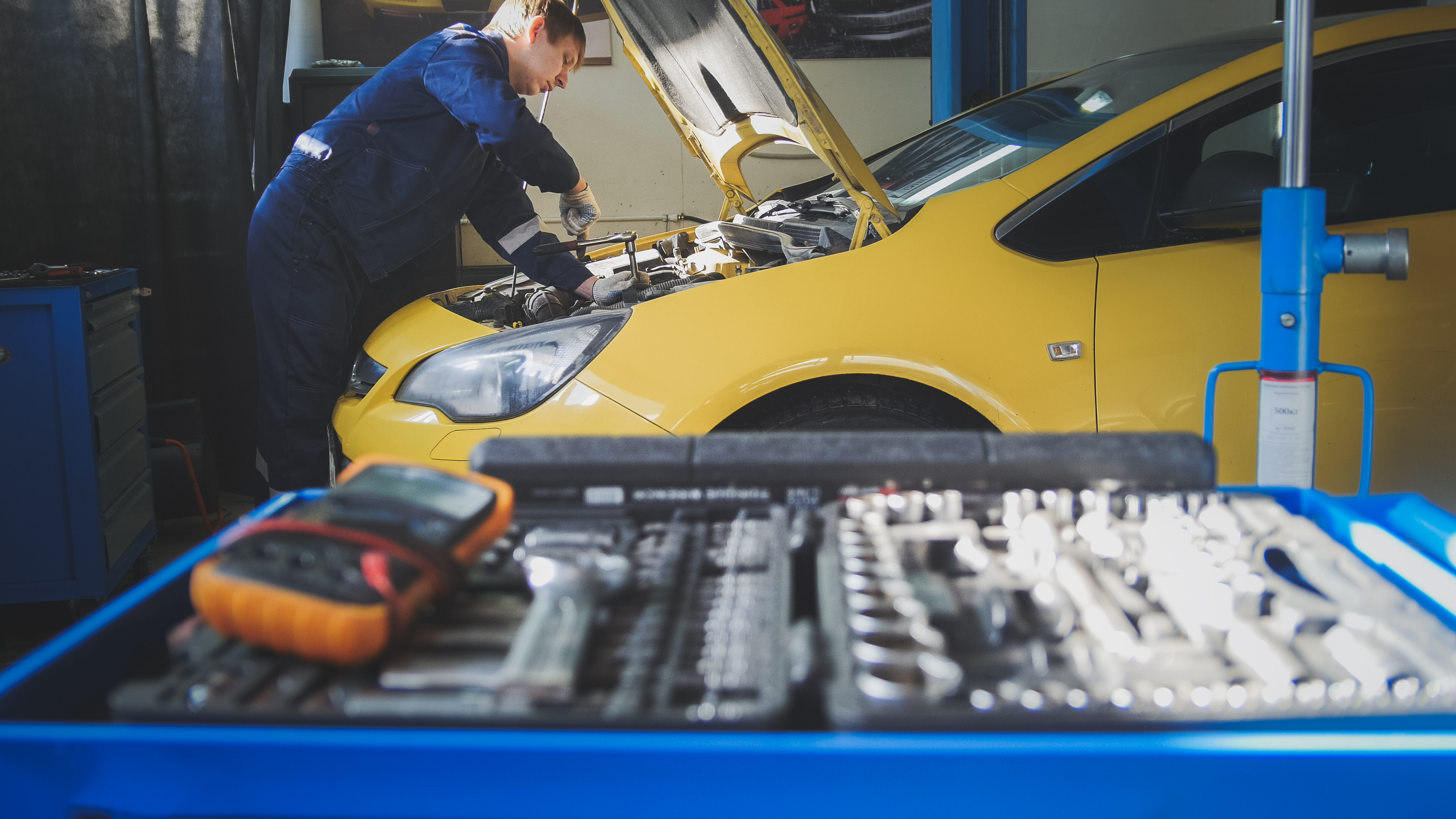 Community college credit is available

In this two-year program, students will learn about automotive shop safety, automotive maintenance, base engine, brake system technology, auto HVAC, automatic transmission/transaxle, steering, suspension, wheel alignment, manual transmission/transaxle, driveline, electrical systems, engine performance/electronics systems, and prep for employment. Emphasis is placed on Automotive Service Excellence (ASE) certification. In-depth bookwork with theory and shop work is expected. Students must have a valid driver's license and a good driving record. Interviews are required.
*Students who complete both years of the Automotive Technology program may earn up to twelve (12) hours of advanced standing credit from Lincoln College of Technology (formerly Nashville Auto Diesel College in Nashville, TN).
Schedule to take the WorkKeys with the CTC assessment office and obtain the required scores:

Graphic Literacy- 4

Applied Math- 4

Workplace Documentation- 5

Complete an application & deposit of $100.

Provide proof of HS graduation (or GED).

Submit the background check.
August-May (Following the Cape Girardeau Public Schools Calendar)

Monday-Friday
The morning block schedule is from 8:25 a.m. to 10:50 a.m.
The afternoon block schedule is from 12:05 p.m. to 2:45 p.m.

For more information, call 573.334.0826 and speak to one of our advisors.