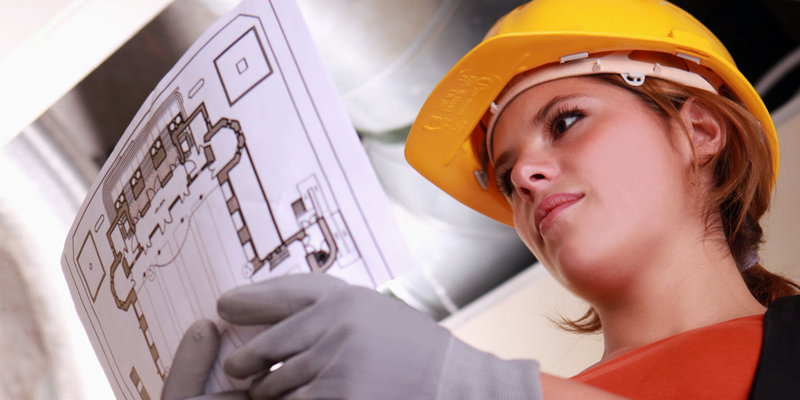 Community college credit is available.

The Heating, Ventilation, Air Conditioning, and Refrigeration (HVAC/R) field is part of a growing technical trade industry. This program is designed to provide the student with a fundamental understanding and working knowledge in the fields of Heating, Ventilation, Air Conditioning, and Refrigeration. Students will study all phases of HVAC/R applications, fundamental circuitry/schematics reading, and troubleshooting electrical, mechanical, and refrigeration systems. Students will be allowed to take the EPA certification testing on-site (at an additional fee) as well as testing for field certification in residential, light commercial, and heat pump applications. Students will train on light commercial systems applications, and in-depth troubleshooting of circuitry, mechanical, and refrigeration systems. While in training, students will be allowed to learn the practical application of recovery equipment and other service tools specific to the trade. Students will also be allowed to choose specific areas of training, such as building energy management, sheet-metal design and fabrications, estimating, and layout. Time will also be spent preparing for industry certification.
Schedule to take the WorkKeys with the CTC Assessment Office (573.334.0826) and obtain the required scores:

Graphic Literacy- 4

Applied Math- 4

Workplace Documentation- 5

Complete an application & deposit $100.

Provide proof of HS graduation (or GED).

Submit the background check form.
August-May (Following the Cape Girardeau Public Schools Calendar)

Monday-Friday
The morning block schedule is from 8:25 a.m. to 10:50 a.m.
The afternoon block schedule is from 12:05 p.m. to 2:45 p.m.

For more information, call 573.334.0826 and speak to one of our advisors.