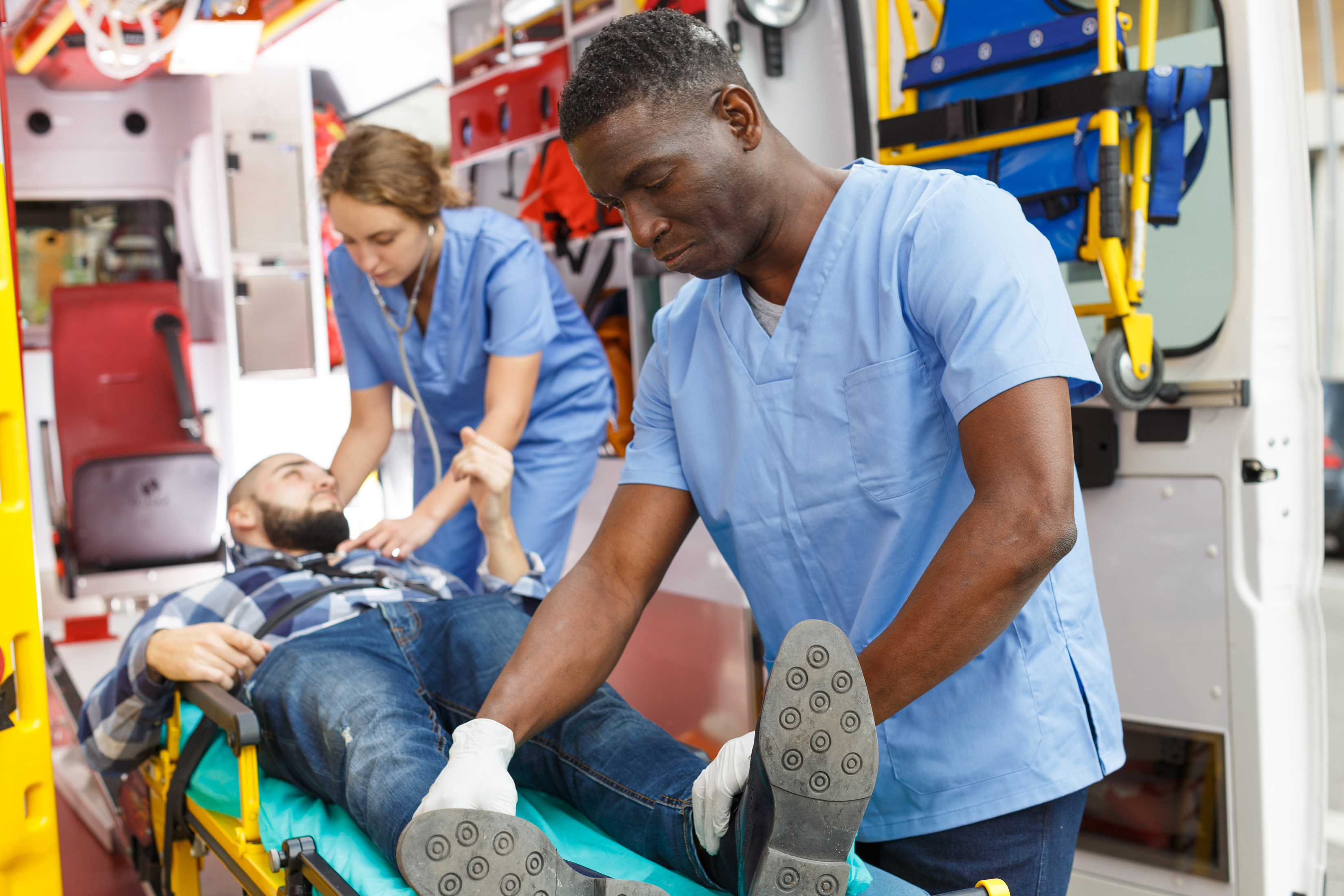 The paramedic student must first have completed the EMT-Basic program and currently be licensed as an EMT. Additionally the student should be proficient in all aspects of Basic Life Support. During the paramedic program Basic Life Support will be reviewed and expanded upon and incorporated into the paramedic curriculum. In addition to Basic Life Support skills paramedic students are also trained in:
Perform endotracheal intubation
Perform percutaneous cricothyrotomy
Decompress the pleural space
Perform gastric decompression
Pharmacological Interventions
Insert an interosseous cannula
Enteral and parenteral administration of approved prescription medications
Access indwelling catheters and implanted central IV ports for fluid and medication administration
Administer medications by IV infusion
Maintain an infusion of blood or blood products
In addition, the student will also take Anatomy and Physiology, and will also be enrolled in the Math for Healthcare Workers course upon being accepted into the program. Students will learn basic and 12 lead EKG interpretation and will complete Pediatric Advanced Life Support, Neonatal Resuscitation Program, Advanced Cardiac Life Support and Pre-Hospital Trauma Life Support programs.

Upon completion of the program the student will be eligible to take the National Registry Exam for Paramedic.

The Paramedic program begins in August and will last approximately 46 weeks with classes meeting weekly on Monday and Thursday from 11:00-5:00 pm. Clinical hours will vary slightly for each student; however a minimum of 536 hours will be spent in the classroom and lab, with an additional minimum of 648 hours spent in the clinical environment.