Landscape & Horticulture Courses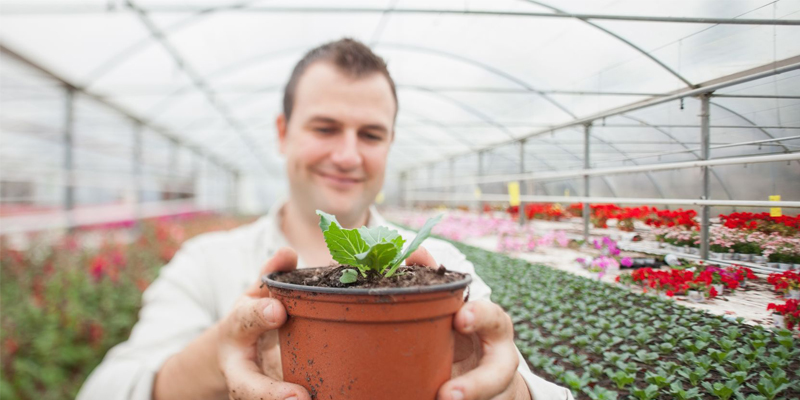 Landscape & Horticulture I
2 semesters – 3 periods
Grades Eligible: 11, 12, Adult
This course is designed to provide knowledge and practical experience in the care and identification of ornamental plants (flowers, trees, and shrubs). Activities include starting plants from seeds and vegetative plant parts, green house operation, drawing landscape plans, floral design, pruning practices, and lawn establishment and care. A certificate of completion will be provided at the conclusion of the course.
Landscape/Horticulture II
2 semesters – 3 periods
Grades Eligible: 12, Adult
Prerequisites: Landscape Horticulture 1 and instructor approval
Students may specialize in areas such as greenhouse operations, nursery management, landscape maintenance, or landscape installations. Those students who maintain a "C" average or better and a good attendance record may be released for work/study program in the fourth quarter of their second year. A certificate of completion will be provided at the conclusion of the course.
For More information call 573.334.0826 and speak to our counselor.
Gainful Employment information is provided by Cape Girardeau Career and Technology Center in compliance with the Federal Gainful Employment regulations.
We are required to report the following information for certificate and diploma programs that meet gainful employment definitions. .
High School Students:
Contact your school's guidance counselor.

Prerequisites may apply.
Schedule to take WorkKeys with the CTC assessment office

Complete an application & make deposit ($100)

Provide proof of HS graduation (or GED)

Submit background check form
Monday - Friday
August - May (Following the Cape Girardeau Public Schools Calendar).
Typical Morning block schedule is 8:25 - 10:50