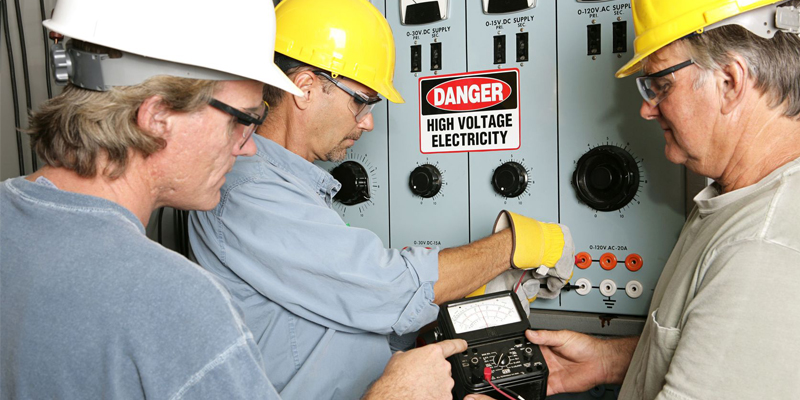 Community college credit is available.

This program will provide training in the electrical trades. Students will learn how to
interpret and apply electrical wiring diagrams, schematics, and blueprints. Instruction will
include installing residential, commercial, and industrial circuits based on NFPA 70 Codes and
industry standards. This course will prepare students for an entry-level employment position as
an electrician in the residential, commercial, or industrial electrical field. In the first year, the
students will engage in residential and commercial wiring. This portion of the course covers
house wiring, NEC code calculations, and blueprint reading. In commercials, students will study
conduit bending, transformers, grounding and bonding, and motors. In the second year, students
will cover industrial motor controls and PLCs (programmable logic controllers). Students will
learn ladder diagrams, motor controls, basic logic functions, and PLCs. Both years begin with
electrical theory, tool identification, safety (OHSA 10 certification, CPR certification, LOTO
certification, lift training), and soft skills including mock interviews and resume building.

Schedule to take the WorkKeys with the CTC Assessment Office (573.334.0826) and obtain the required scores:

Graphic Literacy- 4

Applied Math- 4

Workplace Documentation- 4

Complete an application & deposit $100.

Provide proof of HS graduation (or GED).

Submit the background check form.
August-May (Following the Cape Girardeau Public Schools Calendar)

Monday-Friday
The morning block schedule is from 8:25 a.m. to 10:50 a.m.
The afternoon block schedule is from 12:05 p.m. to 2:45 p.m.

For more information, call 573.334.0826 and speak to one of our advisors.