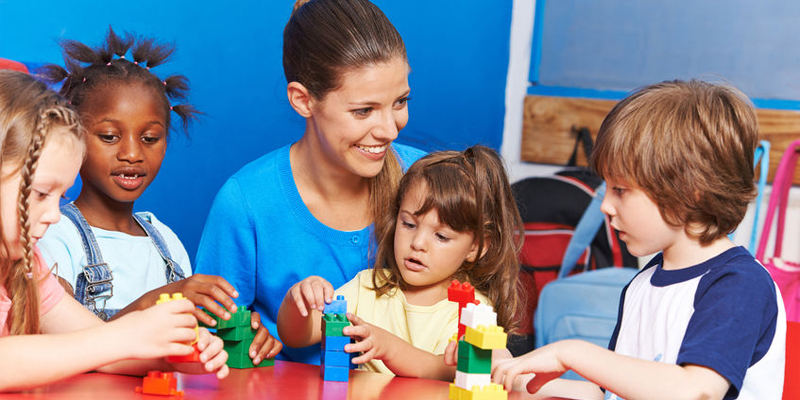 2 Semesters – 3 periods
Grade Eligible: 12
Prerequisites: Child Development or instructor approval
This class is a three hour block in which students begin to learn how to become an Early Childhood Teacher. Students learn about child development theories, health and safety techniques, as well as how to develop age-appropriate learning activities for children ages 3-5. The students also learn positive discipline techniques needed to successfully manage a classroom. Students receive experience writing lesson plans, implementing those plans, conducting circle time, and managing the classroom. Students will learn how to observe and record student behavior. They will also build a positive and productive relationship with families and maintain a commitment to professionalism. Students will begin a professional portfolio necessary for national certification. They will earn 120 clock hours of classroom training, including 10 hours each of the 8 Child Development subcategories, and 480 clock hours of interaction with children that is required for the Child Development Associate (CDA) examination. This national certification is recognized in 48 states and opens employment doors in state-licensed daycares and preschools, as well as Head Start programs. Dual credit is also available through Southeast Missouri State University. Earned credits can be applied toward an Early Childhood degree or could be used as elective credits.
High School Students: Contact your school's guidance counselor. Prerequisites may apply.
Monday - Friday
August - May (Following the Cape Girardeau Public Schools Calendar).
Morning block schedule is 8:25 - 10:50
Afternoon block schedule is 12:10 - 2:45
For More information call 573.334.0826 and speak to our counselor.