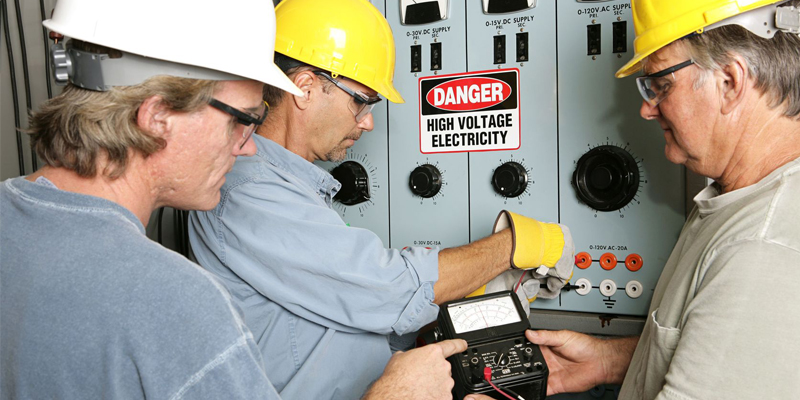 2 semesters – 3 periods
Grades Eligible: 11, 12, Adult
This course will provide training in electrical trades. Students will learn how to interpret and apply designs and drawings to the electrical field. Instruction will include constructing, calculating, and installing residential circuits and applicable codes. This course will prepare students for entry-level employment as an electrician and in other related areas. In the first year, residential and commercial are the two subjects taught. Residential includes house wiring, NEC code calculations, and blueprint reading. Commercial includes conduit bending and transformers.
Electrical Trades II (Day Option)
2 semesters – 3 periods
Grades Eligible: 11, 12, Adult
Students entering the second year will focus on industrial motor controls and Programmable Logic Controllers (PLC). Students will learn how to install, troubleshoot, and maintain motor controls and variable frequency drives. Upon completion of the second year, the student will be able to read and write Programmable Logix.
High School Students:
Contact your school's guidance counselor.

Prerequisites may apply.
August-May (Following the Cape Girardeau Public Schools Calendar)

Monday-Friday
The morning block schedule is from 8:25 a.m. to 10:50 a.m.
The afternoon block schedule is from 12:05 p.m. to 2:45 p.m.

For more information, call 573.334.0826 and speak to one of our advisors.