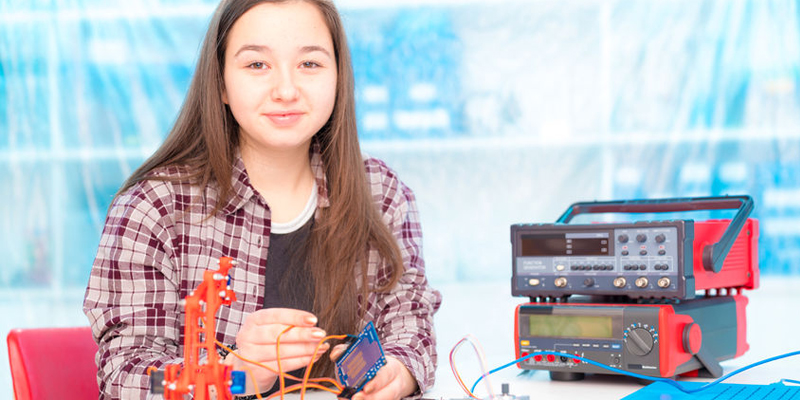 Pre-Engineering by Project Lead the Way Block I
2 semesters – 3 periods – (AM Only)
Grades Eligible – 11, 12 Grade
Prerequisites - students must be enrolled in or have completed a college preparatory sequence of math courses (at least Algebra 1 or Algebra B in Grade 9, Geometry in Grade 10, and Algebra II in Grade 11) and be interested in the field of engineering
This block will include two Project Lead the Way courses: Intro to Engineering Design and Principles of Engineering. It will be offered during the AM CTC block. PLTW is a sequence of courses which, when combined with traditional mathematics and science courses in high school, introduces students to the scope, rigor, discipline and fun of engineering projects prior to entering college.
This block will include:
Intro to Engineering Design – In this course students use a problem-solving model to improve existing products and invent new ones. They learn how to apply this model to solve problems in and out of the classroom. Using sophisticated three-dimensional modeling software, students communicate the details of the products. Emphasis is placed on analyzing potential solutions and communicating ideas to others.
Principles of Engineering - This introductory course explores the wide variety of careers in engineering and technology and covers various technology systems and manufacturing processes. Using activities, projects, and problems, students learn firsthand how engineers and technicians use math, science, and technology in an engineering problem-solving process to benefit people. The course also addresses concerns about social and political consequences and technological change.
Pre-Engineering by Project Lead the Way Block II
2 semesters – 3 periods (PM Only)
Grades Eligible – 12 Grade
Prerequisites – completion of Pre-Engineering Block I and instructor approval
Pre-Engineering Block II is offered during the afternoon CTC block. This course will continue to offer students project-based, hands-on experience to teach students the key elements and skills of engineering and technology-based careers by immersing them in rigorous engineering problems.
This block will include:
Civil Engineering and Architecture - Students will learn about Architectural styling and components along with completing the Civil Engineering calculation required to design residential and commercial structures.
Computer Integrated Manufacturing - Students learn concepts of robotics and automated manufacturing by creating three-dimensional designs using computer modeling software. After designs are electronically created, students actually produce models of their designs through the use of CNC equipment and robotics.
Engineering Design and Development – Teams of students, guided by community mentors, work together to research, design, and construct solutions to engineering problems.
*Students enrolled in any of the Pre-Engineering courses may be eligible to receive dual college credit at numerous universities across the nation, including Missouri S & T.

High School Students:
Contact your school's guidance counselor.

Prerequisites may apply.
For More information call 573.334.0826 and speak to our counselor.