Computer Networking & Security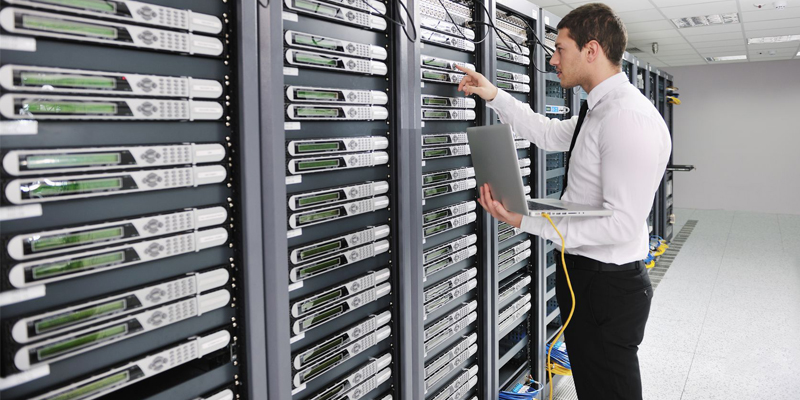 Course Title: Computer Networking & Security I
2 semesters – 3 periods – (AM Only)
Grades Eligible: 11, 12, Adult
Prerequisites: Keyboarding, Computer Applications, Algebra I and English with a grade of C and above are required. Strong reading skills and good attendance will be necessary.
Year 1 Computer Networking and Security students will learn the fundamentals of computer hardware, software, and networking. Students will learn how to install, configure, upgrade, repair and build a computer. By the end of the year, students have the opportunity to obtain 3 different certifications: Remote Working Professional, IT Fundamentals, and CompTIA A+. Students will gain the fundamental skills needed to obtain entry level IT jobs.
Course Title: Computer Networking & Security II
2 semesters – 3 periods – (PM Only)
Grades Eligible: 12, Adult
Prerequisites: Computer Networking & Security I with a minimum of C- and instructor approval.
Year 2 Computer Networking and Security emphasizes computer networking security essentials. Students develop the technical skills needed to securely establish, maintain, and troubleshoot the essential networks that businesses rely on. Students will also learn the practical and hands-on abilities to both identify and address security threats, attacks, and vulnerabilities. Over the course of the year, students will take the courses Network Pro and Security Pro.
With both Computer Networking and Security courses combined, students will have the foundation knowledge and experience they need to enter into the IT field with success.
Schedule to take WorkKeys with the CTC assessment office and obtain required scores:

Graphic Literacy-5

Applied Math-4

Workplace Documents-5

Complete an application & make deposit ($100)

Provide proof of HS graduation (or GED)

Submit background check form
August - May (Following the Cape Girardeau Public Schools Calendar).

Monday - Friday
Morning block schedule is 8:25 - 10:50
Afternoon block schedule is 12:00 - 2:40

For more information call 573.334.0826 and speak to one of our advisors.