Precision Machining Courses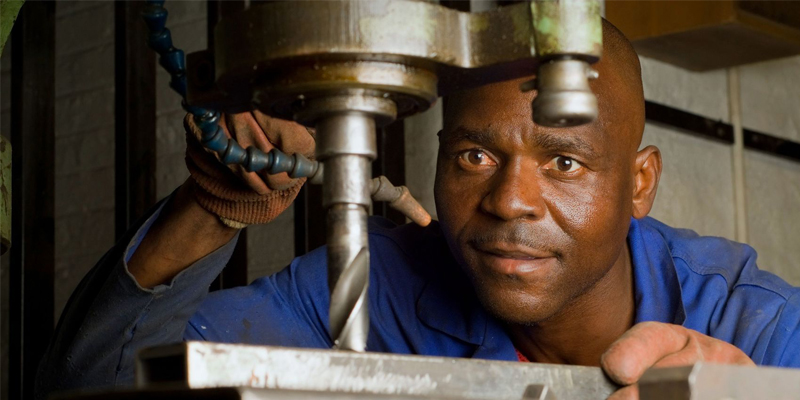 2 semesters – 3 periods – (AM Only)
Grades Eligible: 11, 12, Adult
This course is designed to prepare students for entry-level manufacturing jobs in the precision machining trades. Students will learn to operate a power saw, drill press, lathe, mill, and surface grinder. Fabrication and resurfacing of cutting tools will be taught. Students will interpret design specifications and technical drawings from which items will be reproduced. Quality control data will also be analyzed.
2 semesters – 3 periods – (AM Only)
Grades Eligible: 12, Adult
Prerequisites: Machine Tool Tech. I and instructor approval
This course is a continuation of Precision Machining I. Students will also work with computerized numerical control (CNC) machine tools and Electric Discharge Machines. Students may also have the opportunity to complete an approved internship.
For More information call 573.334.0826 and speak to our counselor.
Precision Machining
Cape Girardeau Career & Technology Center
Otto & Della Seabaugh Polytechnic Building
Southeast Missouri State University
985 Greek Drive Cape Girardeau, MO 63701
Phone: 573.651.2000
Gainful Employment information is provided by Cape Girardeau Career and Technology Center in compliance with the Federal Gainful Employment regulations.
We are required to report the following information for certificate and diploma programs that meet gainful employment definitions. Click Here for information.
High School Students:
Contact your school's guidance counselor.

Prerequisites may apply.
Adult Students:
Schedule to take WorkKeys with the CTC assessment office

Complete an application & make deposit ($100)

Provide proof of HS graduation (or GED)

Submit background check form
Monday - Friday
August - May (Following the Cape Girardeau Public Schools Calendar).
Typical Morning block schedule is 8:25 - 10:5
Typical Afternoon block schedule is 12:15 - 2:40