BUSINESS & INDUSTRY TRAINING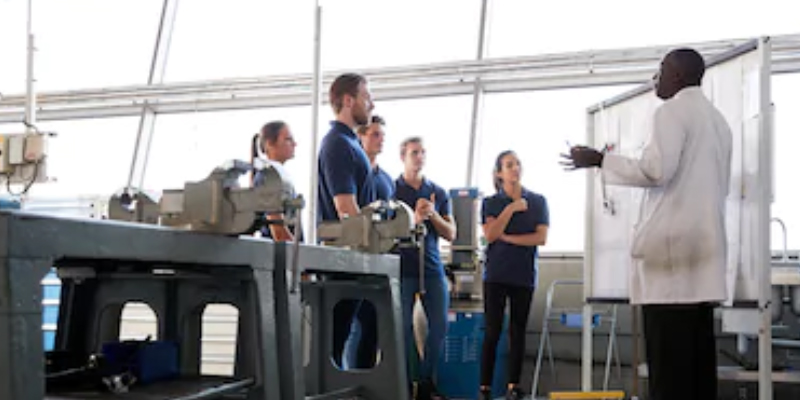 BUSINESS & INDUSTRY TRAINING
The Cape Girardeau Career & Technology Center (CTC) offers the business and industry sector options to provide training to upgrade the skills of present or future workforce to meet the changing demands of today's world economy.
The CTC will work with your company to put together training to help meet your company's unique needs. Training can be as basic as a one-day refresher course in Microsoft Word or Excel or maybe your staff requires more complex hands-on skills training conducted over several days or weeks. Either way, the CTC can work with you to design a program to meet your needs!
Costs vary according to your needs, instruction time & areas covered, essential materials & supplies, and as expertise of instructors.
Training can be done at the CTC, on-site at your facility, or even at a third-party location. Many area companies turn to the Cape Girardeau Career & Technology Center (CTC) for assistance with training their workforce. Take a look around our website or give us a call & see what we can do for you.
STILL HAVE QUESTIONS? Contact Kathleen Clayton, Workforce Development Coordinator, at 573.334.0826 ext. 6513 and via email at claytonk@capetigers.com.
Individualized Training Solutions to fit your company's needs.
HANDS-ON & COMPUTER BASED
The CTC has the technology and
training options to help your staff gain the skills needed to meet your business needs and improve their skills to continue
growing with your company.
The CTC can provide affordable training to your staff right here at home; virtually eliminating travel, hotel and per diem costs.